Fall harvest is one of our favorite seasons on the farm! Our pumpkins are ripe in the field and it's time for apple picking. Field trips or farm/orchard tours in the fall can be fun for kids of all ages … and parents or chaperones!
Fall Tours September-October
Weekdays 9am-3:00pm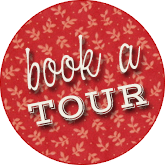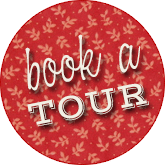 Your tour includes:
Chug-chug around the farm on a tractor-pulled wagon ride
Try your hand at apple picking
See how pumpkins grow in the field and pick one to take home
Learn about bees and how important they are on a farm. Later, you can see live bees making honey in the observational bee hive.
Explore the Fall Fun Admission Area and run off a little energy (Including time on the Jumping Pillow!)
Explore the mini corn maze! (It's back!!)
Bring your lunch (or get a bagged lunch from Karen's Kitchen) and enjoy a lovely picnic.
Fun Farm Tour
45-Minute Guided Tour taught by a Farm Educator that includes Wagon Ride, Picking 3 Apples, and Picking 1 Pumpkin followed by Plenty of Free Time in the Fall Fun Admission Area (Jumping Pillow, Mega Slide, & Mini-Corn Maze – just to name a few). Stay as late as 3pm!
$9.99/Person (Students and Adults)
Minimum Tour Charge is for 10 people
25 people max/tour. If you have more than 25 total people (children and adults combined), you must book multiple tour times. We are unable to accommodate more than 25 people per tour.
Tips for a great tour:
Remember that we are a working farm. There may be uneven surfaces or paths around the attractions and orchards.
Please dress appropriately for a day outdoors. You may want a hat and sunglasses. Wear comfortable shoes and remember that you may encounter some mud after a rain.
Bring Sharpies to label apple bags and pumpkins.
Optional: Bring a plastic grocery bag for each child to hold pumpkin.